Patagonia Nano puff is a lightweight and comfortable fleece jacket that has been a part of the men's outerwear collection for over 10 years.
Nano puff is a type of synthetic insulation which is made of microfilaments spiraling. This is almost the same as down in terms of looks, feel, and quality but slightly better than the down in terms of warmth to weight ratio. 
Nano puff jackets are most suitable for casual outings due to their amazing breathability, looks, and lightweight. The company uses recycled plastic bottles and converts them into fleece since 1993. Nano puff jackets have launched in 2009 when the company authorities decided to incorporate the recycled material into the nano puff.  
If you are a Patagonia clothing fan and want to know how to wash Patagonia Nano Puff, then you are in the right place. In this article, we will show you how to wash Patagonia Nano Puff to keep it looking new for as long as possible by using some effective methods and techniques.
So without further ado
Let's get started…
How To Wash Patagonia Nano Puff Without Losing Its Softness [Step By Step Wash Guide With Picture]
Nano puff doesn't lose loft easily and neither deteriorated nor crumbles into the ball like Synchilla and other available synthetic materials. 
Still, some care during washing is important to ensure your jacket will last for years. Here are some easy washing steps to wash Patagonia nano puff with demonstration pictures:
Step 1: Keep Your Nano Puff Jacket Inside Out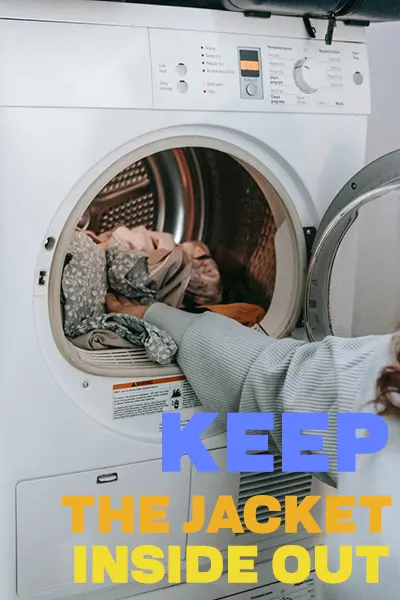 Although this is not a mandatory step, you can do this to prevent building up the pilling and lint outside of the Patagonia nano puff jacket.
Step 2: Read The Washing Instructions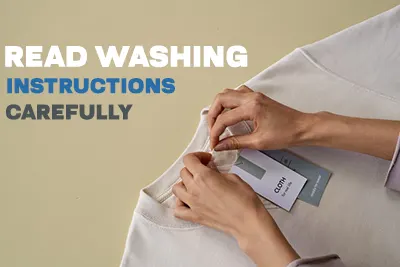 This is a very crucial step before you perform washing to any brand of clothes. Washing instructions are available on the label sewing inside your Patagonia nano puff jacket and follow them carefully to ensure you won't make any mistakes. 
Step 3: Use The Right Washing Machine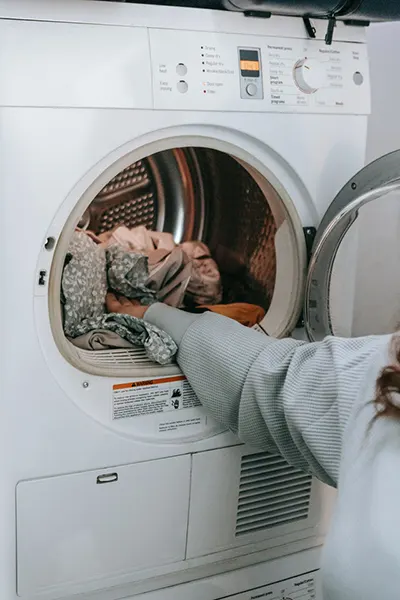 This step is also not mandatory, but it is better to use a front load washing machine instead of a top loader. 
Step 4: Use The Right Soap Or Detergent

It is advisable to use nontoxic and biodegradable soap and the soap must be mild and toxic-free. I would highly recommend using some best quality tech wash such as Nikwax or Granger to ensure your jacket can be cleaned without losing loft and natural comfort.
Step 5: Warm Water Or Cold Water (Which One Is Best For Through Cleaning?)
According to Patagonia, It is advisable to use warm water (Not Hot) to always get the best result, but you can also use cold water if you want. 
Have a look at this reply from Patagonia's official Twitter handle: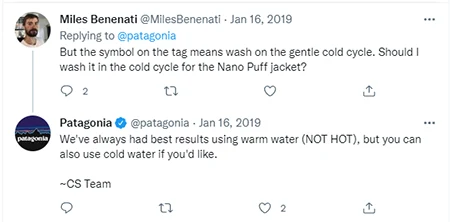 Miles, a Twitter user is confused about whether use warm water or cold water to wash his Patagonia Nano Puff jacket. 
This is the reply from the Patagonia Official Twitter account " We've always had best results using warm water (Not Hot), but you can also use cold water if you'd like".
Step 6: Prevent Microfiber Pollution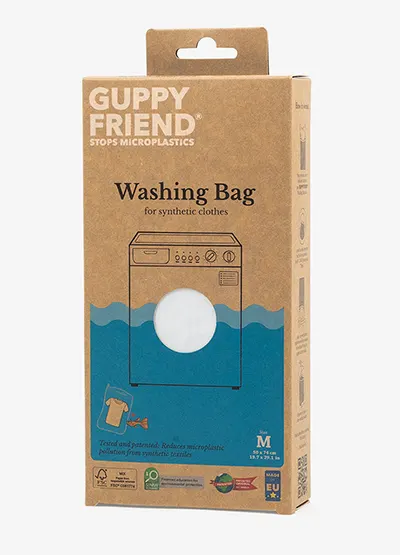 You have to prevent the drainage of microfiber and also the fibers from the fabric. So, you should use a Guppy friend bag to wash your Patagonia synthetic wardrobes either by hand or by washing machine. Guppy friend traps all the plastic microfibers inside it and avoids mixing them with the water. 
Step 7: Clean the Machine After Every Wash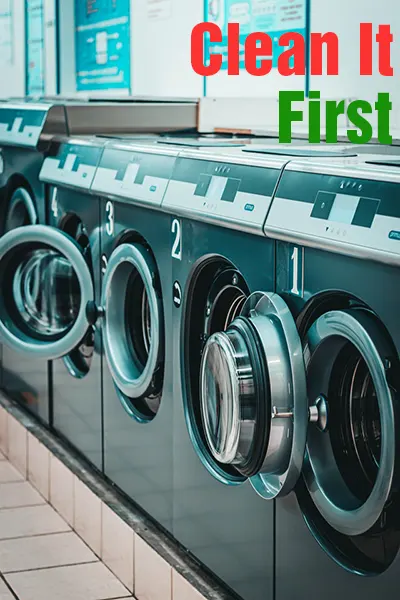 You should clean your machine with water and soap after every use. You can use the same soap that you are using on your clothes. 
 Step 8: Dry Patagonia Micro Puff Jacket After Wash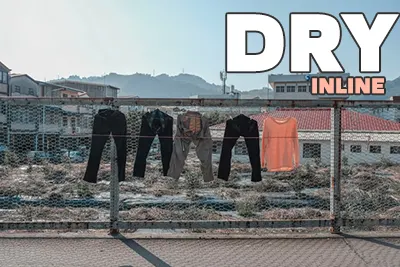 It is advisable to dry your clothes by hanging them on a line. This will avoid shrinking and wrinkling. If you use the dryer to dry your nano puff then tumble dry with a low setting is recommended by Patagonia. 
See this Twitter reply by the Patagonia Official Twitter Account:

Step 9: Store Patagonia Nano Puff Jacket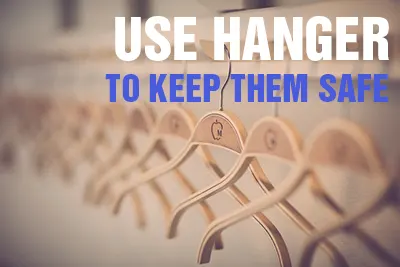 At last, store them on the hanger and avoid keeping them in the tight stuff sack. 
Also Read: How To Wash Patagonia Synchilla[Easy Ways]
---
How To Wash Patagonia Nano Air?
Patagonia's nano air product lineup is very popular, especially its nano air hoody and jackets. while the Patagonia nano air jacket is incredibly breathable, and soft, the Patagonia nano air hoody is known for its iconic breathability, and lightweight.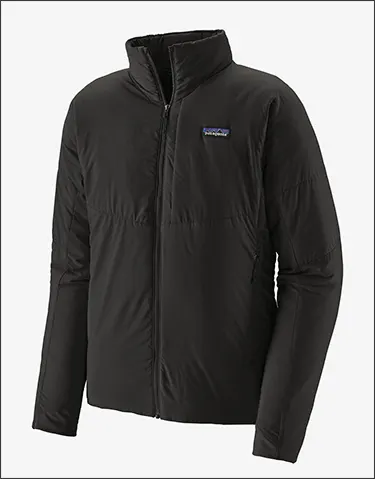 How To Wash Patagonia Nano-Air Jacket And Hoody?
After numerous wash, I have said that the Patagonia nano air is machine washable and you won't have any issue with that. 
Just keep a few things in mind while washing Patagonia nano air jackets and hoodies.
You are free to either use warm water (Not hot) with a temperature up to 50°C or clod water to wash them, but Patagonia recommends using warm water for better results. 
You can use hand wash or machine wash as per your convenience. 
Do not Iron Patagonia nano air jackets and also avoid ironing Patagonia nano air hoodies. 
Do not bleach nano air jackets and hoodies. 
Use some best quality synthetic-specific tech wash to retain the loft, cozy, and breathability of your Patagonia nano air jackets and hoodies. Some best quality recommended tech washes are Nikwax and Granger. 
Tumble dry with a low setting is recommended. 
Also Read: Patagonia vs North face: In-Depth Comparison
---
Common Differences Between The Patagonia Micro Puff And Patagonia Nano Air
Patagonia micro puff and nano air jackets are very similar they both are made of synthetic insulation, and warmth, and are highly wind resistant. 
But there are some significant differences between them
Patagonia nano air is more breathable than the Patagonia micro puff.
Patagonia nano air is versatile and you can easily layer it as compared to the Patagonia micro puff. 
Patagonia micro puff is more wind and water resistance than the nano air. 
Both have totally different designs. 
Patagonia micro puff provides you with better warmth and durability than the Patagonia nano air. 
Also Read: How To Clean Patagonia Better Sweater
---
How To Wash Patagonia Micro Puff?
Micro puff was discovered in 2007 by the Patagonia materials research and development manager and after 7 years of extensive lab trials, it was found that it is highly compressible and provides 40% more warmth for its weight than the other leading synthetic insulation materials available in the market.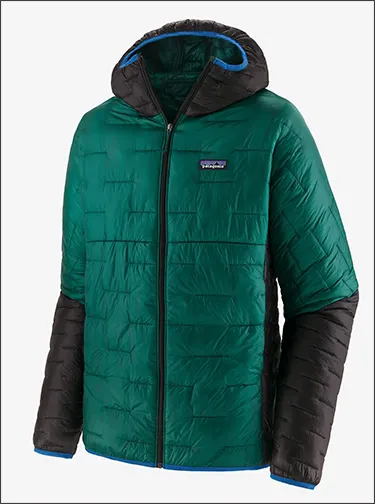 Many wash tests stated that Patagonia Micro Puff (also known as Plumafill) doesn't lose loft easily as other available synthetic materials do, which get deteriorated or clumped into the ball after some wash. 
How To Wash Patagonia Micro Puff Jacket?
Here are some Steps To Wash Patagonia Micro Puff Jacket:
It is not mandatory but keeps your micro puff jacket inside out before wash.
You are free to do either hand wash or machine wash. 
For machine wash try to use the front load washing machine for better results.
Use mild and toxic-free biodegradable soap instead of any regular detergent to wash your Patagonia Micro Puff jackets. Some recommended best tech washes are Nikwax and Granger. 
When you are done washing your micro puff it's time to dry it. It is advisable to dry your micro puff jacket inline, but if you use a dryer then use the tumble low setting to dry it.
To reduce plastic microfiber pollutants you can use a guppy friend bag. The bag traps all the microfiber plastics inside it and prevents their drainage into the water.  
---
What To Avoid Before Washing Your Patagonia Micro Puff And Nano Puff Jackets?
Washing your Patagonia nano puff jacket is very important to maintain its look, performance, and loft, but there are some things that must be avoided to ensure a long-lasting performance from them.
Don't wash them very often, try to wash them as little as possible. I washed mine a few times last year and still, it's as soft as when I got it. 
Wash or clean only those areas that have a strain on your Patagonia nano puff jacket. Avoid washing the whole jacket unnecessarily.
Never use fabric softener and fragrance booster during washing your Patagonia micro puff jackets or fleece. The fabric softener is an irritant and can cause allergic reactions in some people and its smell is not pleasing some people. Some of the chemicals used to make these products are toxic. This can cause health problems.
Do not bleach your Patagonia micro puff jacket.
Do not iron your jacket.
---
Conclusion 
Whether you are the owner of Patagonia Micro Puff, Nano Puff, or Nano Air. The time comes when your jackets or hoodies become dull and dirty. The time passes when you have to think about washing them. 
Although the material is the most jackets still there are some differences among them. This article is a complete guide on how to wash Patagonia micro puff, nano puff, and nao air jackets and hoddies in a safe manner so that you can use them for years. 
FAQ
Q.1 How To Wash Patagonia Puff Jackets?
Ans: Patagonia puff jackets are easy to wash. You need these three elements to do so:
Mild, toxic-free biodegradable soap.
Front-load washing machine.
Dryer with mid-setting.
A cleaner if you are using a regular detergent to clean it properly from the surface of the puff jacket.
Q.2 Is Patagonia Nano Puff Machine Washable?
Ans: Yes, it is machine washable, and it is advisable to use a front load washing machine t get better results.