The better sweater lineup of Patagonia is popular for its mid-weight, thick, cozy, and provides warmth in most challenging seasons. 
These sweaters are functional as well as costly, and people don't want to invest such a huge amount again on a sweater if they already have one. 
Washing a Patagonia better sweater is a lot more than just a simple task. If you want to preserve the original shape of your sweater, you need to use the right technique. 
Washing it with a proper guide, and using the right type of washing products could save you from investing again on such a costly better sweater. 
If you want to avoid some problems while washing your better sweater such as shrinkage, discoloration, and other issues.
This article will come with a detailed washing guide for Patagonia's better sweater. how to wash it, what to avoid during the washing process, how to store them so that you can use them for years, all the information is here with demonstration pictures.
So without further ado
Let's break it down…
How To Wash Your Patagonia Better Sweater Fleece – The Best Way To Get The Most Life Out Of Your Patagonia Better Sweater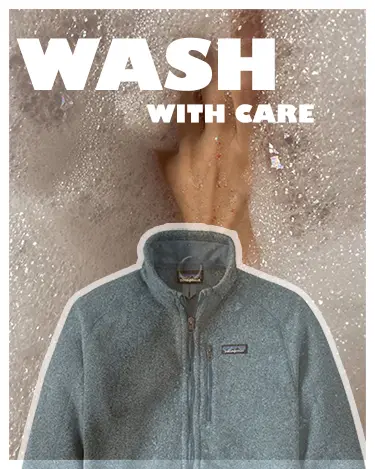 Here, I am providing a step-by-step guide to washing or cleaning your Patagonia better sweater with ease, without even ruining it.
I had my Patagonia better sweater for 2 years and wore it most often on my outdoor trips, gradually-gradually it loses its shine and natural appearance, and with the passing of time, I have learned how to wash and take care of our expensive sweaters. 
Step 1: Read The Washing Instructions
Read the washing instruction written on the white tag sewing inside your Patagonia better sweater and follow them carefully.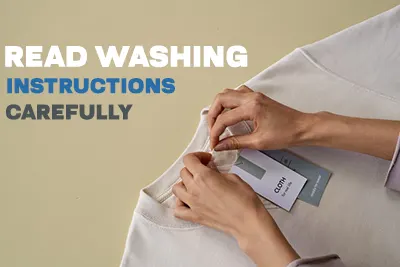 Step 2: Use Right Soap For Washing
Wash your Patagonia Better Sweater or fleece in cold or hot water by using a nontoxic and biodegradable soap. For better results use lukewarm water (Not too hot). 

The soap must be mild and toxic-free. Use some best quality tech wash like Nikwax or Granger instead for better washing and to ensure long usability.
Step 3: Prevent Microfiber Pollutants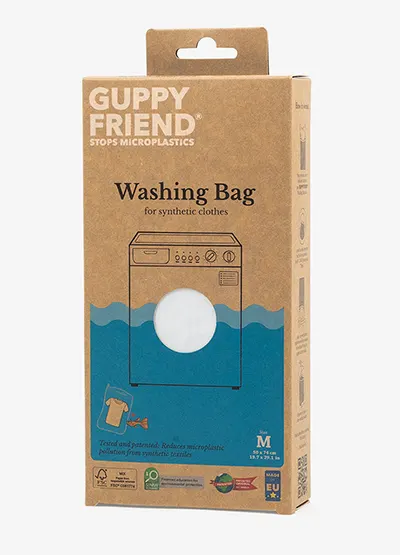 To prevent Microfiber pollution you can use a Guppy friend bag to wash your Patagonia synthetic wardrobes either by hand or by washing machine. Guppy friend traps all the plastic microfibers inside it and avoids mixing them with the water. 
Step 4: Dry It In A Right Way
Patagonia recommends drying inline to get a better result, but if you are going to use a dryer then must use a tumble dryer with a low setting.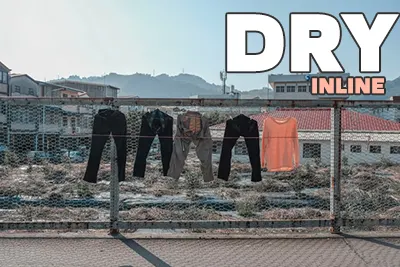 Step 5: Store Them In Right Place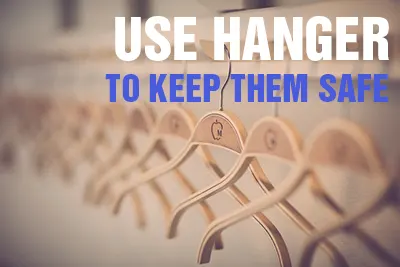 After washing storing your Patagonia better sweater in a right place is very important for its life. Try to store it in a hanger under your closet, and don't put it in a tight stuff bag. 
---
Things To Avoid During Washing Your Patagonia Better Sweater Fleece
There are many things you should avoid when washing your Patagonia Better Sweater Fleece. Some are listed below:
Always wash your fleece inside out. If you don't, the inside of the fleece will shrink more than the outside.
Don't put your Patagonia better sweater in too hot water. Always use either lukewarm water or cold water to wash your better seater fleece. 
Use the right washing machine for washing your better sweater. It would be better to have a front load washing machine for washing stuff, but it would be fine using any other washing machine. 
Try to avoid using your regular detergent to wash such type of sweater or fleece. Always use a non-toxic mild biodegradable soap for washing stuff. 
Make sure you rinse your fleece well after washing. This will ensure that the fleece is free from any detergent residue.
Dry your fleece in the dryer. Make sure you use the low heat setting.
When storing your fleece, try to avoid trow it in a tight stuff bag. Use a hanger and put it into your closet where it can stay away from excess light and heat. 
---
Conclusion 
Patagonia's better sweaters are not a cheap investment. People buy Patagonia Better Sweater Fleece to wear them for years, but they become dull and lose their natural loft and softness with time. 
That's why we recommend to you a detailed guide on how to wash your favorite Patagonia sweater, and we'll tell you the best way to maintain the quality of your favorite sweater.
---
FAQ
Q.1 How Should I Wash Patagonia Better Sweater?
Ans: For washing your Patagonia Better sweater you should first keep it inside out, throw it in your washing machine, use nontoxic biodegradable mild soap for cleaning, rinse well to wash excess detergent, use a tumble dryer with a low setting, and dry it inline. These are some best and most recommended steps to clean your better sweater. 
Q.2 How Often Should You Wash The Better Sweater?
Ans: Try not to wash your better sweater until it is extremely necessary. Frequent cleaning affects the overall look, feel, and life of your Patagonia Better Sweater. Wash only those areas which get strained rather than washing the whole better sweater. 
Q.3 What Is The Best Detergent To Use For Washing My Patagonia Better Sweater?
Ans: Don't use regular detergent to wash your better sweater fleece. We recommend you to use Nikwax Tech Wash or Granger. These are the best and recommended tech washes for washing your better sweater.
Q.4 Can I Wash My Better Sweater In Cold Water?
Ans: Yes, you are allowed to use cold water to wash your better sweater but make sure that you use a mild biodegradable soap. You will get better results with lukewarm water and it is recommended by Patagonia. 
---
You Might Also Be Interested In
How To Wash Patagonia Synchilla, and Nano Puff [A detailed Guide With Pictures And What To Avoid During Wash To Get The Best Result.