Most of the time our favorite purse doesn't stay in its place and falls off almost immediately from our shoulder. People love their belongings very much and don't want to return them due to such an issue.
How Do You Prevent Your Purse From Slipping Off Your Shoulder?
Some bags do not stay in their place and people get frustrated and unwillingly they end up not using their favorite bag anymore.
Here I'm going to share some easy tips and tricks to keep your purse on your shoulder without spending much time and money.
So without further ado let's get started…
5 Tips To Stop Your Purse Strap From Slipping Off The Shoulder
Here are some of my suggestions that will probably help you.
1. Always Try To Buy A Purse With Wider Straps
Wider and bit thick straps get a proper grip on your shoulder. They minimize the stress from your shoulder due to their large surface area and don't slip from their place.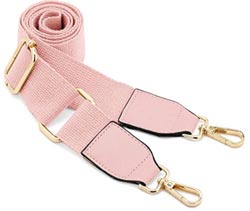 Try to buy your favorite style purse that comes with wider straps to avoid such an awkward situation.
Also Read: Best Backpack For Teenage Girls In 2023
2. Keep Your Purse From Falling Off Your Shoulder In Summer
In summertime women usually like to wear light jackets and blouses. They are made of some kind of silk fabric, and due to these silk jackets and blouses, it is difficult to keep the straps in their place.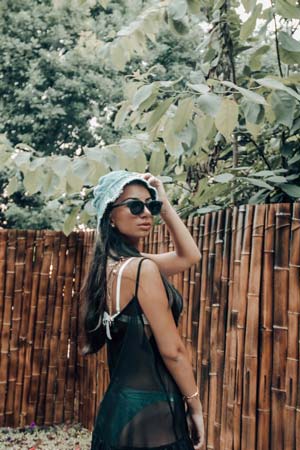 To fix the strap-off problem you can wear a cardigan made of cotton. A cardigan keeps your purse on a little bit longer as compared to your light jacket or blouse.
Also Read: 7 Best Messenger Bags For Teenage Girl 2023[Latest Top Pick]
3. How To Keep Purse Straps From Sliding In Winter
In winter people wear hoodies, sweatshirts, and sweaters that provide a proper grip on the shoulder so there is no chance to slip your beautiful purse or handbag off your shoulder.
4. Keep Your Purse On When Your Are A Thin Person
If you are thin then it is also hard to carry a purse on your shoulder when it is overweight.
Try to avoid an oversized purse as it creates stress on your shoulder and also pushes your upper body parts down and falls off your shoulders.
Also Read: 7 Cute Backpacks For College With Laptop Compartment
5. Use A Shoulder Bag Stap Gripper For Your Purse Strap [Easiest Trick]
If you don't want to wear anything extra with your outfit and want to carry your existing beautiful purse with thin straps then this solution definitely solves your problem easily.
Use a non-slip grip strip pad ( Purse Gammy) and within a few seconds, you are ready to go with your favorite purse.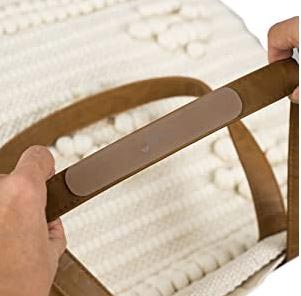 Some features of the purse strap holder
Available in 3 colors which are black, chocolate, and semi-clean.
Purses or shoulder bags are no more slip off your shoulder.
Made with flexible silicone that can easily match the shape of the straps.
Will not Adhere to your clothes or skin.
Not visible from the outside, completely hidden.
Easily Removable.
How To Apply Non-Slip Tap For Shoulder Bags
Simply peel off the sticker of the non-slip strip and press gently onto the strap.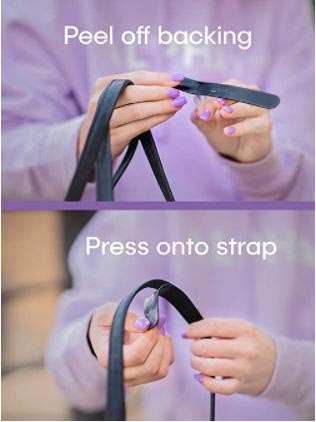 At last, if you'll follow above mentioned easy tips and tricks then you can easily solve one of the most common but serious problems within a few seconds even without putting down your purse.
One of the easiest and most likely solutions is to use a purse Gammy tap. It allows you to use your existing should bag or purse without changing the look of your beautiful bag or your dress.