No matter how premium your backpack is but the day will come when it gets torn and faded. Most people buy a new backpack but some people use their creativity to tackle this issue which is most satisfying and does not even hurt their pocket.
People now use designer and attractive patches to hide the torn area that looks cool and fashionable. Even you can make a boring and simple backpack pattern more attractive. Such activities expose your creative personality to others.
In this article, we've listed some simple yet effective ways to enhance the look and feel of your backpack.
So without further ados let's get started…
Does Iron-On Patch Nylon Backpack Good For Your Bag?
Recently my friend bought Osprey Talon and wants to put designer patches on it. The backpack is made of Nylon. Nylon is a material that provides water resistance capability to the backpack.
If you'll iron a nylon backpack then there are chances of your backpack might burn or melt. If you are thinking about sewing the patches on your backpack then it creates many small holes in your backpack that would reduce the water resistance capability of your bag.
Here the question arises how to put patches on a nylon backpack?
Here one easiest things you can do is find the best glue for Patches on your backpack. In that way, you can sew patches on your backpack and apply the glue in the sewing area to fill the hole that retains the water resistance capability of your nylon backpack.
Best And Simple Way To Attach Patches To Backpack
There are 3 simple ways to put Patches on your backpack. Although there are other methods to do so here we've covered only some effective and feasible methods which are
Velcro
Iron on patches
Sewing
Bonding( Use bond from any company)
How to put a velcro patch on a backpack
This is one of the easiest ways to decorate your backpack. There are a bunch of artistic velcro patches available in the online/ offline shop. You need a few things to put a velcro patch on your backpack: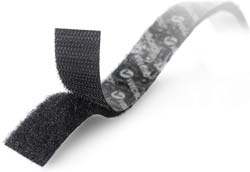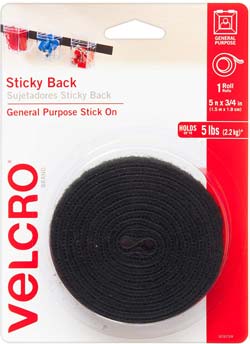 Step-by-step process to put velcro patches on a backpack:
Examine the desired place of your backpack in which you want to apply patches.
Take a hook and loop strip and measure the size that matches the size of the patch. Cut some small pieces which cover the required area on the patch.
Peel off the sticky sticker from the strip and stick it in the backpack. The other part of the hook and loop strip is stuck on the patch.
Now Put the patch on your backpack in such a manner that both parts of the hook and loop strip match properly.
Now your work is done.
Iron Patch On Polyester Backpack
If you want to attach patches to your polyester backpack then you have to take care of a few things to avoid any kind of damage to your backpack.
You need a few things to apply a patch on your backpack perfectly:
A polyester Backpack
Iron
Towel
A designer patch
This method is most suitable for denim or cotton backpacks, for polyester and leather material there are changes to the color fade out and burn the surface.
To avoid such unwanted things we are using a towel to eliminate the wrinkles from the patch. The next important thing is to set the right temperature for the iron. The right temperature of iron is very important for smooth operation.
The safe temperature is to be set between 280 to 300 F if you are not sure about what temperature is right for you. Now you are ready to iron over the surface of the backpack but check once again the proper placement of the patch and the smooth surface of the backpack.
Now it's time to iron over the surface. Move the iron gently over the surface for 20 to 30 seconds in a circular manner to ensure even heat distribution throughout the surface.
Now it's time to check the result. Be careful here because the surface is warm and you can hurt. After going through the above-mentioned steps carefully this ends up with a wrinkle-free and smooth and perfect patch placement over your favorite backpack.
Sewing Patches On A Backpack
This is the best way to decorate your backpack with designer patches without damaging the fabric of your backpack.
But if your backpack is made with water-resistant material then sewing patches over there create small holes that may create gaps for entering the water inside the backpack, to overcome this issue you can apply some glue over the sewing area to fill the hole.
The benefit of sewing patches rather than ironing and bonding is that you can change the old patches and decorate your backpack with the new ones without damaging the fabric of your bag.
Some necessary elements to sewing patches on your backpack are:
Needle
Scissor
Thread
Safety pin
Steps to sewing patches on a backpack:
First, clean your backpack properly otherwise after applying the patches on the bag you can not wash your backpack immediately if you do so then there are chances of color fading out of the patches.
Choose the place where you want to apply patches on your backpack.
To hold the patches in the desired place use some safety pins over there to ensure the patches won't be displaced from their position.
Sewing along with the border of the patches by using a needle with tread.
The above-mentioned method also solves your problem regarding:
How to put patches on the Jansport backpack.
How to put patches on the Fjallravel backpack.

Use Bonding Method (Easiest One)
This is one of the easiest ways to apply patches to your backpack. Bonding is effective for nylon-based backpacks. If your backpack is made of Polyester or other natural material then sewing is the best and most effective method to apply patches over there.
Elements necessary for Bonding:
Your favorite backpack
Patches
Bond from any brand
Apply Bonding Over The Patches Like This:
Apply the bond (buy any 100% silicon sealant from any brand) on the back portion of your patch and spread it evenly.
Settle the patch at the desired location on your backpack.
Put some heavy load over the patch and wait overnight.
Conclusion
If you want to do something no matter if you attempt it the first time just take the first step. Although this detailed guide will help you to put patches on your backpack quite easily if you want to be creative do it yourself first.
I hope this article really helps you to solve your problem.