Carrying a Bong in a backpack isn't as difficult as hiding its smell from your parents. If you smoke bong occasionally or regularly, you would never want your parents to know about this.
Don't worry here, in this article I've discussed how to carry a bong into your backpack safely so that it remains almost unnoticed by your parents.
Steps To Carry A Bong In A Backpack:
There are two types of backpacks you can use to carry Bong anywhere you go:
A Normal backpack.
A Backpack specially designed to carry a bong.
Carrying A Bong In A Normal Backpack
You can carry a bong in a normal backpack but make sure that it has enough room in its main compartment that can snugly fit your bong so that it doesn't move inside it. You can use a duffle bag or a Gym backpack to not worry about space.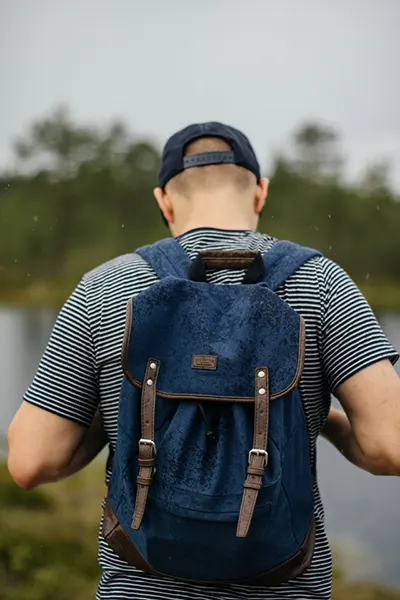 Steps to carrying a bong in a normal backpack :
If your backpack is big enough then keep it in its main compartment.
Zip its main compartment and you are all done.
You will face some issues if you don't have a bong having detachable parts. The issue could be bigger during carrying a bong in your normal backpack when your bong is made of fragile elements such as glass.
I would highly recommend utilizing a silicone bong because it is unbreakable and easy to fold up. A silicon bong is a dishwasher safe so you can clean it perfectly to eliminate the risk of being caught by its smell.
---
Carrying A Bong In A specially Designed Backpack
Many people don't have a backpack that has dedicated cases and compartments to carry a bong almost unnoticed without spreading its smell all over.
You can buy it by visiting your nearest local headshop. My friend owned one such type of backpack. The backpack has a long padded case specially designed to carry a bong. My friend carries this backpack with his bong anywhere he wants.
The one cool thing about this backpack is, that it has one separate small case for carrying an ash catcher and another separate case for the bowl head. Another good thing about this backpack is that all of those stuff fits snugly inside its long compartment with the tube.
It has other small pockets to carry a lighter, and some small poker tools. You can get this type of backpack from a local headshop for under $50.
---
How To Get Rid Of The Bong Smell Inside The Backpack?
You have to take care of a few things to avoid bad weed like the smell in your backpack:
Keep clean your bong after using it before throwing it in your backpack.
Try to clean the bong with ISO Alcohol and rock salt. You can also take the normal salt from your kitchen.
Put an air freshener inside your backpack without opening its seal. This will prevent the bong smell. Remember not to open its seal otherwise, its overwhelming smell will be annoyingly strong.
---
(FAQ)
Q.1 How Do You Hide A Bong In A Bag Or A Backpack?
Ans: If you want to hide your bong in a backpack or a duffle bag then this could be the best hiding spot for your bong. Just place your bong inside your backpack and then stuff it with some old clothes tees, and jeans and put this backpack or a duffle bag inside your closet.
This is very rear that your parents try to go through your bag, if they try and find all the junk things first in your bag then they will leave your bag after finding it too messy to dig through.
Q.2 How Do You Travel With A Bong?
Ans: This is quite relaxing, enjoy a bong with friends after leaving tiresome work. Many passionate smokers use glass bongs which can easily break along the way.
You can carry your glass bong in a backpack, a duffle bag, or a gym bag by wrapping it with some clothes to prevent it from breaking. You can also bubble wrap your bong for extra safety.
---
Conclusion
If you want to hide your bong with your parents and want to carry it anywhere you go then this article will definitely help you a lot.
A backpack will allow you to carry your bong not only on travel but you can also hide at home from your parent's sight. I've also discussed how to prevent a weed-like smell from coming from the bong so that you can enjoy the smoking session peacefully.